Thrive! Connecting Faith and Work - St. Louis Park, MN Location
We're making a change! The St. Louis Park, MN and Bloomington, MN Thrive! groups are combining!
Here's your opportunity to meet others in the south/east metro.
Mark your calendars:
Meets on the 3rd Friday monthly
7:30am to 9:00am
Contact Paul Kloster at paul.kloster@pekaccounting.com if you have questions
Engage with a local group of Christians in the marketplace through monthly Thrive! events to make connections and find support. We create an atmosphere of growth through relevant keynotes on faith and work topics from local experts.
Thank you to our St. Louis Park, MN sponsors!
Meet the St. Louis Park, MN Thrive! Community Leader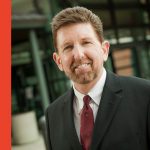 Chapin Hall
Chapin is a creative legal strategist, engaged listener, strong communicator and a powerful activist for his clients at Chapin Law Firm.  Mr. Hall is a seasoned counselor and a tenacious trial attorney having successfully handled thousands of cases throughout his career. Chapin applies his skills to wide range of clientele, including individuals, associations and businesses. With Zen-like calm and clarity Chapin will help you understand your options, and with zealous fervor Chapin will defend you and advocate for you.
Mr. Hall graduated from William Mitchell College of Law and Yale University. Chapin enjoys reading, traveling, fishing, hiking, climbing rocks and mountains of rocks. The best activities involve his wife and two adult daughters. We've made a unanimous decision in favor of M. Chapin Hall.
Thrive! St. Louis Park, MN Announcements
8/20/2020 COVID-19 Update: The event location is subject to change based on the policies and procedures our host location is following. Additionally, if it has been announced that the event will be held in person, please watch for email updates in case the event has to be switched back to a virtual Zoom meeting at any point. Email support@afbnl.com with any questions you may have about this event location during COVID-19.