Thrive! Connecting Faith and Work - Shoreview, MN Location
Welcome to Thrive! Connecting Faith and Work in Shoreview, MN!
Engage with a local group of Christians in the marketplace through monthly Thrive! events to make connections and find support. We create an atmosphere of growth through relevant keynotes on faith and work topics from local experts.
This location is holding meetings over Zoom.
Join us on the 4th Friday of each month from 8:30-10:00am.
When not restricted by COVID-19 guidelines a light meal will be provided by one of our sponsors; you are welcome to bring your own meal and/or beverage if food is not being provided at this location.
Thank you to our Shoreview, MN sponsors!
Meet the Shoreview, MN Thrive! Community Leaders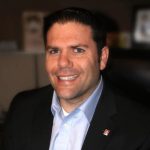 Tony Chiappetta
Tony Chiappetta, is President of CHIPS - a Technology Success Provider headquarter in Shoreview, MN. Over the last 19 years, CHIPS has successfully worked with thousands of Small and Medium-sized businesses throughout the Twin Cities. Their areas of focus are Security, Stability, and Strategy, which allows their clients to further their business success. CHIPS has won numerous service awards over the years and is proud to be a member of InfraGard, a program providing seamless public-private collaboration with government that expedites the timely exchange of information for the protection of Critical Infrastructure. This helps Tony and his team keep CHIPS' clients protected and avoiding issues that plague other organizations. Tony has been married to his wife Jessica for 25 years and in their free time, they enjoy spending time on the lake with their 4 kids.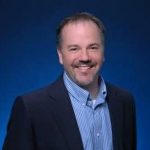 Thrive! Shoreview, MN Announcements
8/20/2020 COVID-19 Update: The event location is subject to change based on the policies and procedures our host location is following. Additionally, if it has been announced that the event will be held in person, please watch for email updates in case the event has to be switched back to a virtual Zoom meeting at any point. Email support@afbnl.com with any questions you may have about this event location during COVID-19.