Thrive! Connecting Faith and Work - Hudson, WI Location
Welcome to Thrive! Connecting Faith and Work in Hudson, WI!
Engage with a local group of Christians in the marketplace through monthly Thrive! events to make connections and find support. We create an atmosphere of growth through relevant keynotes on faith and work topics from local experts.
C3 Church
529 2nd Street
Hudson, WI 54016
A light lunch will be provided.
Join us on the 3rd Thursday of each month from 11:30am to 1:00pm
Meet the Hudson, WI Thrive! Community Leader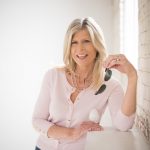 Leslie Jackson: Leslie is the author of her book titled "Change Course; One Lady's Race from Acceptance to Adventure" and the companion workbook "Reclaim Control of Your Life".
She has a "driven" personality and takes her Corvette on tracks as often as possible, professionally raced cars on a WISSOTA dirt track for 7 years, is a certified ASQ Quality Engineer, and the co-founder, president & CFO of a top 5 Minnesota commercial roofing company for the past 14 years.
Leslie believes God has given everyone unique gifts and encourages you to dig deep, grab hold of your potential, and live life to its fullest. She also invites you to live with joy, peace, love and meaning, act with purpose, and aim to make a positive difference in the world.
Thrive! Hudson, WI Announcements
8/20/2020 COVID-19 Update: The event location is subject to change based on the policies and procedures our host location is following. Additionally, if it has been announced that the event will be held in person, please watch for email updates in case the event has to be switched back to a virtual Zoom meeting at any point. Email support@afbnl.com with any questions you may have about this event location during COVID-19.