Thrive! Connecting Faith and Work - Bloomington/Edina, MN Location
Welcome to Thrive! Connecting Faith and Work in Bloomington/Edina, MN!
Engage with a local group of Christians in the marketplace through monthly Thrive! events to make connections and find support. We create an atmosphere of growth through relevant keynotes on faith and work topics from local experts.
Christian Family Church
7375 Bush Lake Rd
Edina, MN 55439
Join us on the 3rd Friday of each month from 7:30am to 9:00am.
When not restricted by COVID-19 guidelines a light meal will be provided by one of our sponsors; you are welcome to bring your own meal and/or beverage if food is not being provided at this location.
Thank you to our Bloomington/Edina, MN sponsors!
Meet the Bloomington/Edina, MN Thrive! Community Leaders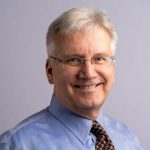 Paul Kloster
After graduating from the University of Minnesota, Paul started his accounting career in banking with Norwest Business Credit in 1981.  Because of the banking experience and working with business owners, Paul's career interests became focused on working in for-profit businesses. Leaving the bank, Paul went to work for a bank client in the food distribution industry.  Since working for 4 years with that company, Paul has been in in financial management leadership roles for five companies in service-based industries.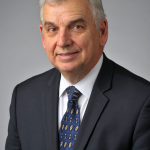 Frank Sherwood
Frank Sherwood provides clients with leadership in the areas of Strategic Consulting, Facilities Planning, International Project Development Services, and Corporate Services. He has successfully completed major projects in China, Singapore, Mexico, Brazil, Denmark, England, Germany and the Netherlands for major corporations. Frank has significant experience in managing complex real estate assignments for U.S. multinational companies.
Thrive! Bloomington/Edina, MN Announcements
8/20/2020 COVID-19 Update: The event location is subject to change based on the policies and procedures our host location is following. Additionally, if it has been announced that the event will be held in person, please watch for email updates in case the event has to be switched back to a virtual Zoom meeting at any point. Email support@afbnl.com with any questions you may have about this event location during COVID-19.