Thrive! Connecting Faith and Work - Austin, TX Location
Welcome to Thrive! Connecting Faith and Work in Austin, TX!
Engage with a local group of Christians in the marketplace through monthly Thrive! events to make connections and find support. We create an atmosphere of growth through relevant keynotes on faith and work topics from local experts.
Due to COVID-19 all meetings are currently held on Zoom.
Join us on the 3rd Thursday of each month from 7:00am to 8:00am.
When not restricted by COVID-19 guidelines a light meal will be provided by one of our sponsors; you are welcome to bring your own meal and/or beverage if food is not being provided at this location.
Meet the Austin, TX Thrive! Community Leader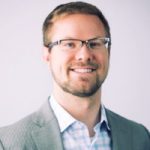 Matthew Gross
Matthew is an Experienced Director with multi site experience across the country. He is able to motivate and inspire remotely. He creatively executes and makes visions a reality. He has many skills, including Budgeting, Sales, Team Building, Public Speaking, and Management. Matthew has is a strong entrepreneurship professional with a Bachelor's degree focused in Accounting from Pennsylvania State University.
Thrive! Austin, TX Announcements
8/20/2020 COVID-19 Update: The event location is subject to change based on the policies and procedures our host location is following. Additionally, if it has been announced that the event will be held in person, please watch for email updates in case the event has to be switched back to a virtual Zoom meeting at any point. Email support@afbnl.com with any questions you may have about this event location during COVID-19.