Thrive! Connecting Faith and Work - Anoka, MN Location
Welcome to Thrive! Connecting Faith and Work in Anoka, MN!
Engage with a local group of Christians in the marketplace through monthly Thrive! events to make connections and find support. We create an atmosphere of growth through relevant keynotes on faith and work topics from local experts.
GraceLife Church
822 West Main Street
Anoka, MN 55303-1507 United States
Join us on the 2nd Tuesday of each month from 8:00am to 9:30am.
When not restricted by COVID-19 guidelines a light meal will be provided by one of our sponsors; you are welcome to bring your own meal and/or beverage if food is not being provided at this location.
Thank you to our Anoka, MN sponsors!
Meet the Anoka, MN Thrive! Community Leader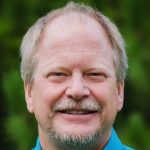 Steve Beaman
Steve is currently the owner of BCSG, LLC (software development) and Soaring Eagles Business Advisors (coaching and consulting). He is an experienced business owner with integrity and the desire to help businesses and people gain clarity on their vision, mission, and values. To grow their business and use the business as a platform for reaching the lost in the workplace. To join God in the call to let your light shine in a dark world. To go and make disciples and to love his neighbor as himself.
Steve helps business owners, leaders, next generation leaders, entrepreneurs, and employees in  multiple industries and business sizes to gain clarity, develop key performance indicators, strategic planning, and engage their teams with a clear vision. Steve is a One Page Performance Plan licensed provider and a Biblical DISC Licensed Practicioner. Steve utilizes his experience, entrepreneurial spirit, executive experience in ownership and financial accounting, business development, sales, project management, operations, and technology management to skillfully build, grow, and revitalize organizations. He applies best practices from many sources and industries in order to determine the best solution for a particular need.
Thrive! Anoka, MN Announcements
8/20/2020 COVID-19 Update: The event location is subject to change based on the policies and procedures our host location is following. Additionally, if it has been announced that the event will be held in person, please watch for email updates in case the event has to be switched back to a virtual Zoom meeting at any point. Email support@afbnl.com with any questions you may have about this event location during COVID-19.