Jay Allsup, Treasurer and Secretary
Jay serves business leaders throughout the Midwest via his CFO advisory firm, Strategic Ventures.
His financial acumen and deep Biblical insights provide a unique perspective to companies and nonprofit organizations which leads them to fiscally responsible decisions and managed growth.
Jay also serves on numerous boards both private and non-profit and is a leader within his church and community.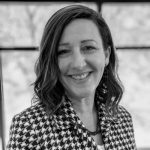 TJ Tison is the Co-owner and Educational Engineer for the E5 Institute: an innovative model for e-learning.  She brings with her 20 years of experience in strategic advising and fractional CFO services.  She is also the founder of Working Women of Faith, a place for real women to get real about their work, life and faith.  TJ is the published author of  "Killing Wonder Woman: Setting Weary Women Free to Win at Work and Soar in Faith." (2017)
TJ is a graduate of the University of Northwestern St. Paul where she double majored in Business Management and Bible.
Most importantly, TJ loves Jesus and was redeemed by Him when she was 15 years old.  Since then she has grown in the grace and knowledge of Him and loves to share that knowledge and grace with others through teaching God's Word in various settings.
TJ and her husband Matthew of 29 years live in rural Wisconsin and have two grown children.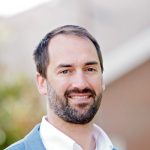 Sam Hennemann, Board Member
Sam is a Christian, a husband, a father, a business owner, and a local church member – and it is his aim to be an active, successful participant in each of those roles.
His wife and two kids live in Victoria where his State Farm office is located. Among the gifts the Lord has given his is a desire to connect people – to each other, and to resources – that aid in their growth in Him.
While the Lord has called us to honor and worship Him in a unique way one day per week, Sam believes God has given us the other six days of work, worship, and service to Him, to make known the greatness of the name of Jesus in our workplace ministries.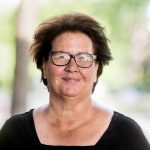 Kathy Sullivan, Board Member
Over the past 30 years, Kathy has served as a pastor's wife while owning and cultivating business opportunities for others.
Recently focusing on education, Kathy has received her MBA and Ph.D. in Business with a focus in Industrial and Organizational Psychology.
She currently serves as Executive Director for Operation Dignity International working in West Africa, is part-time Director of Ministry Development at New Life Church in Hastings, and adjunct in the graduate programs at University of Northwestern.
Her passion is to see believers thriving in their faith-walk, expanding opportunities to grow emotionally and intellectually, and becoming the testimony in word and deed that expresses a living faith to others.
Connect with us in your preferred format!