Ambassadors for Business exists to provide community and resources for Christians to connect their faith and their work.
Since 2016, Ambassadors for Business has created a space for Christian business professionals to gather in-person and online and support one another.
With resources that equip you in your endeavor to connect your faith and work, and regular events that help you engage with your faith and understand how you can bring your faith to work, this community is here for you.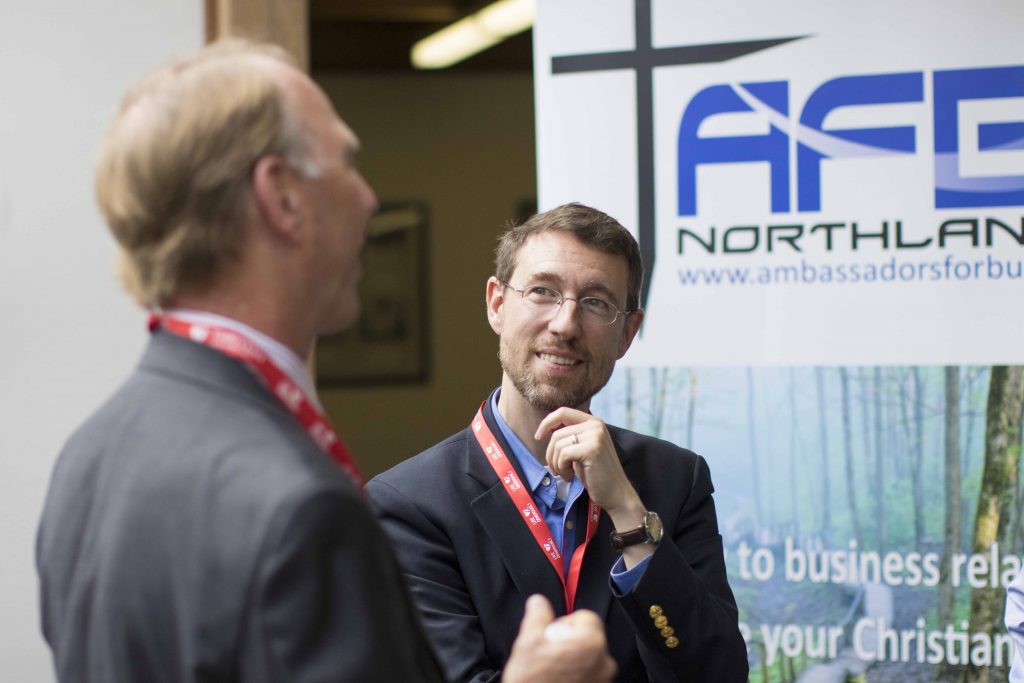 To equip believers as Ambassadors for Christ in their workplaces, using biblical resources for work and life, while connecting them into a Christ-centered marketplace community.
Ambassadors for Business is the leading Faith-Work Community and Resource in the Twin Cities, MN marketplace by 2030, reaching workplaces through our Ambassadors for Christ.
Ambassadorship: Representing Christ in our conduct in work, businesses, and life.
Biblical: Integrating our Faith and Work through the biblical application of God's word.
"Workship": Seeing and living out our work as an act of worship to God and service to others.
Serving: Using our influence in the marketplace to serve those around us.
Community: Connecting in community to encourage and support each other in work and life.
Growth: Growing in the grace of God daily spiritually, personally, and professionally.
Missional: Co-Laboring in the Great Commission in order to draw others into a relationship with Jesus.
Connect with us in your preferred format!