Helping Christians in business to connect their faith and work.
Since 2016, Ambassadors for Business has created a space for Christian business professionals to gather in-person and online and support one another.
With resources that equip you in your endeavor to connect your faith and work, and regular events that help you engage with your faith and understand how you can bring your faith to work, this community is here for you.
The "what" and the "why" of our work here at Ambassadors for Business is driven by our core values of Justice, Equipping, Seeking, Uniting, and Serving. 
Justice: Guided by truth (John 14:6)

Equipping: Trained to lead like Jesus (1 Peter 2:5)

Seeking: Seeking God's face, word and peace (Psalm 27:8)

Uniting: Finally, all of you, have unity of mind, sympathy, brotherly love, a tender heart, and a humble mind (1 Peter 3:8)

Serving: To be faithful disciples serving God by serving others while building His kingdom (Galatians 5:13)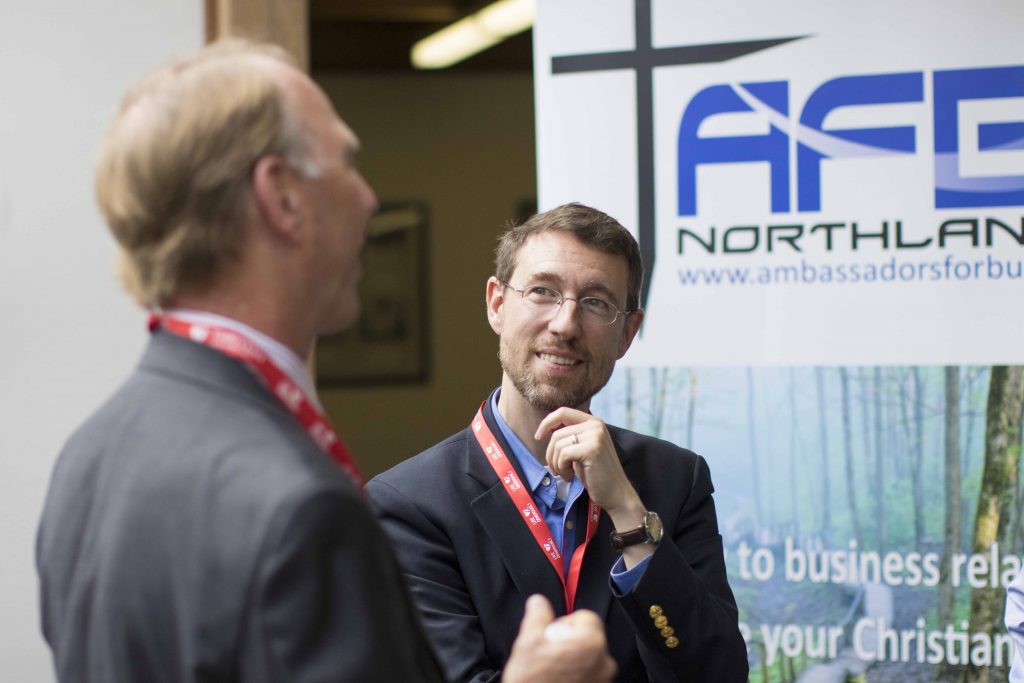 "We exist to build a global Christian networking community guided by truth and justice, equipping our members to lead like Jesus, persistently seeking His face, word and peace as we unite to serve each other and our spheres of influence, building His kingdom one life at a time."
"EQUIPPING Christians in business to walk boldly in faith while connecting them to do business together more efficiently and effectively." 
"Creating the largest Christian business network on Earth, enabling commerce with Christian principles and connectivity with Christian values."
The Ambassador Commitment
As Ambassadors for Business members we commit to:
Meet others where they are at to help them ENGAGE in a more intimate relationship with Jesus Christ.  
Encourage people to ask life's big QUESTIONS and gain the UNDERSTANDING that their IDENTITY is in Jesus Christ.  
Walk with others as they build their life PRINCIPLES on the solid rock of the Bible and find God's PURPOSE for their life.  
Build a NETWORK here on earth that lasts for eternity as we GROW in all aspects of our lives.
Ambassadors for Business is a 501(c)-3 organization helping Christian business professionals connect their faith and work each week.
Ambassadors for Business is a place where you will experience life transformation via leadership and personal development training along with fellowship and networking with others of like mind and Spirit.
Connect with us in your preferred format!